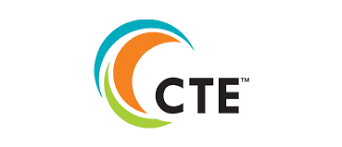 Rachelle Barkus
Senior Director, Educational Options
Barkus.R@mcs4kids.com
Office: (209) 492-4222
Fax: (209) 574-1581
The Educational Options department is charged with oversight of Modesto City Schools' Career Technical Education (CTE) programs and the District's Alternative Education programs.
If you were unable to attend our CTE Program Overview night on January 21, 2021, you may view the recording by clicking here.
Providing and supporting a variety of educational options to assist at-risk students who struggle in the traditional comprehensive educational environment.
Modesto City Schools has a system of programs, special schools, and educational options to provide alternatives to students who are significantly down credits, at-risk of dropping out, who wish to accelerate, who have unique circumstances, or those who for a variety of reasons have not experienced success in the traditional comprehensive structure.
Career Technical Education
Provides a wide array of rigorous and relevant Career Technical Education programs that combine academic knowledge with technical skills and application of learning in hands-on, real-life contexts to prepare students with viable skills for today's increasingly complex workforce.
The department supports the District's existing CTE programs in order to keep them current with industry standards and expectations, and works to develop new and innovative programs to meet the region's expected employment needs.
Apprenticeship Opportunity
The Central Valley – Motherlode Plumbers, Pipe, and Refrigeration Fitters J.A.T.C is accepting applications for apprenticeships in plumbing and pipe and refrigeration fitting. Click here to view the flyer on how to apply.